No. 2 - Year 11 - 06/2021
10.15291/sic/2.11
Literary Translation
I've Never Been Able To Write!
DOI: 10.15291/sic/2.11.lt.2
I have never yet written
I've only scribbled this or that nor was it ever true
I now can write and can see, what it is.
True.
Such truth as is reality itself, like that which is not like itself
A mathematical dream:
An absolute good. On the cube.
Now I will write no more, I'll merely jeer.
Jeer even Anatole France himself and I surely can write yet surely more can cry and even more can endure... if someone requires it of me.
It bothers me greatly that there is no reasoner... measurer.
Since I cannot write poetry
I'm trying it more often. Perhaps then it will be beautiful
The way kitsch was, like an alien continent,
Where never before have I walked and yet
Have led there among great dangers... others
And could do it bravely.
And on a little branch I walked there myself.
I've just seen it. It was not a joy ride, just
what was shown to me by those fevered, willing friends
Since then I've feared having a passion.
Like cocaine. Like this familiar moment (?)...
Hypnotized. Useful. Custom-made.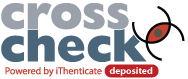 This work is licensed under a Creative Commons
Attribution-NonCommercial-NoDerivatives 4.0 International License